In the ever-evolving world of online gaming, innovation is the key to success. GamingSoft has taken a bold step towards the future of iGaming with the launch of "AI Live Casino." This revolutionary product is set to redefine the way we experience traditional casino games like blackjack and baccarat. Let's delve into why AI Live Casino is a game-changer and why you should make it a part of your gaming collection.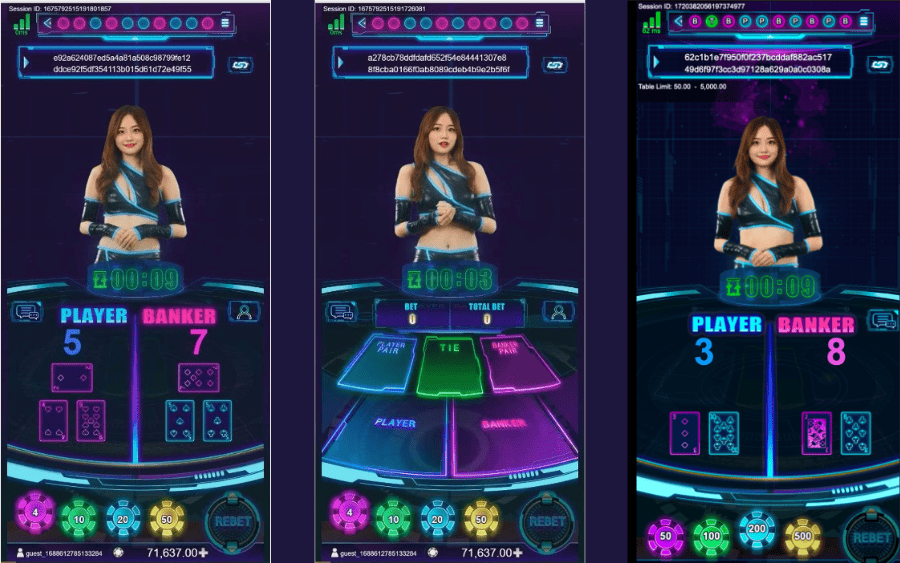 1. Why AI Live Casino: Breaking the Limits of Traditional Live Casinos
Traditional live casinos have their limitations. Limited seating, language barriers, and concerns about fairness have always been a part of the equation. GamingSoft recognized these issues and decided to create an entirely new live casino experience, addressing these concerns head-on.
Real-time gameplay in multiple languages: One of the major hurdles in traditional live casinos is the language barrier. AI Live Casino offers real-time gameplay in multiple languages, breaking down these communication barriers and allowing players to enjoy the games in their preferred language.
Unlimited seating: Cramped casino tables are a thing of the past with AI Live Casino. There's always room for everyone, ensuring that individual hands can be dealt to each player, regardless of how many are present at any given time.
Fair gaming with blockchain-based lottery: The use of blockchain-based HASH values ensures transparency and fairness in every game. Each round of play is verified as a blockchain transaction, guaranteeing a provably fair gaming experience, eliminating the need for off-chain technology and scalability concerns.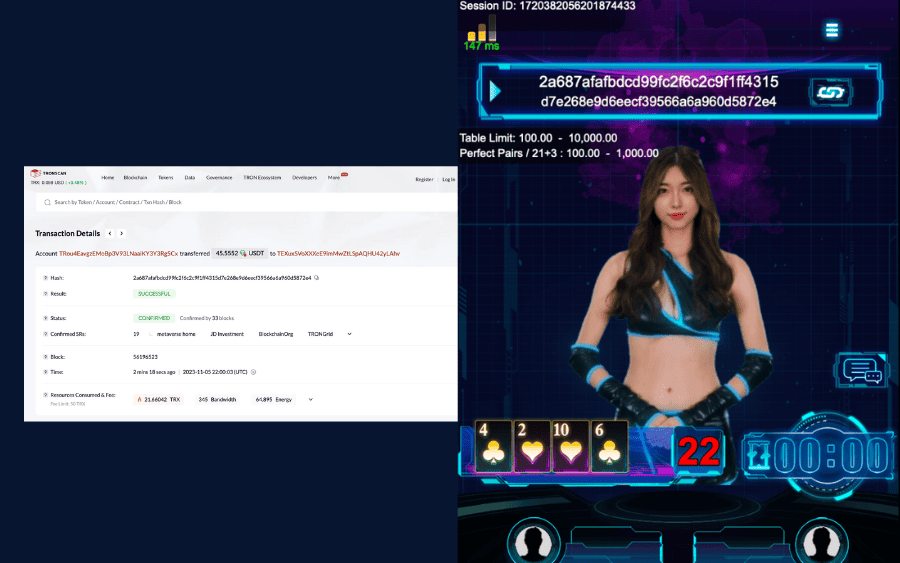 Before the game draws the prize, the blockchain HASH value used in the game's prize draw will be displayed. Users can click the link button on the right to open the Tronscan website where the HASH value comes from to view.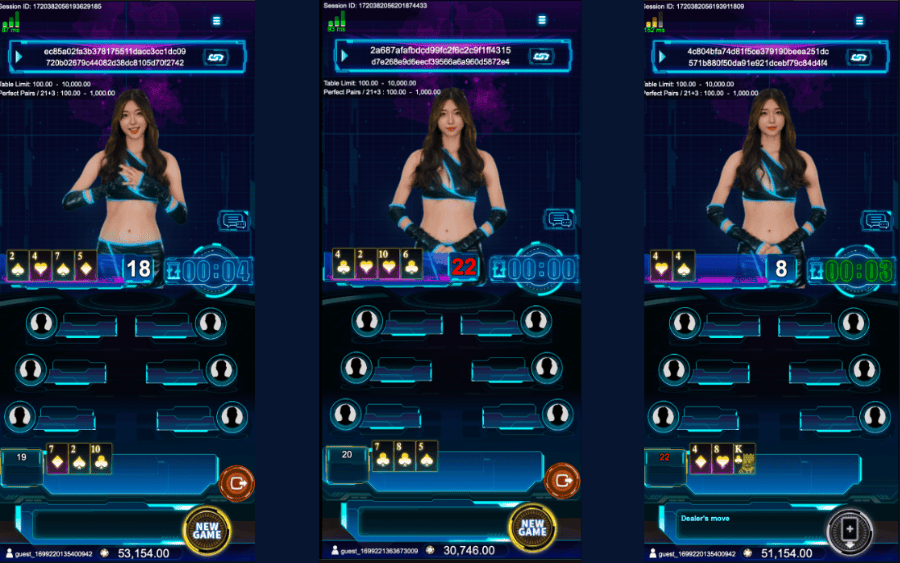 2. The Special Features of AI Live Casino: More Than Just Games
What sets AI Live Casino apart is its unique features that go beyond traditional casino games. The product offers an array of games, including blackjack, baccarat, roulette, poker, Sic Bo, and more, making sure there's something for every type of player.
Exclusive AI Dealers: AI-powered croupiers bring a new level of engagement to traditional casino table games. These AI dealers replicate the interactions and behaviors of human dealers, providing an immersive gaming experience for players. As a VIP player, you can expect an exclusive gaming experience tailored precisely to your entitlement level.
Multi-Currency Support: Language barriers aren't the only obstacles in traditional casinos. AI Live Casino offers seamless support for multiple currencies, as well as seamless and transfer wallets, giving players a world of gaming without boundaries.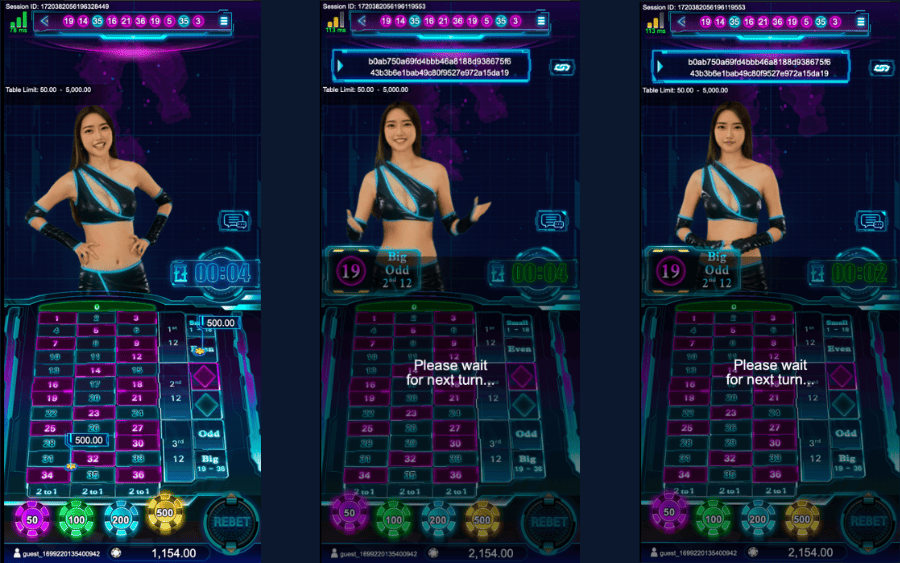 3. Why Choose AI Live Casino: Redefining the Future of iGaming
AI Live Casino isn't just another online gaming platform; it's a glimpse into the future of iGaming. By embracing the power of artificial intelligence and blockchain technology, GamingSoft has created a gaming environment that caters to players' preferences, leading to increased satisfaction and engagement.
Provably Fair Technology: All live casino games incorporate provably fair technology, ensuring complete fairness in gameplay. With the use of blockchain-based HASH values, every round of play is transparent and verifiable.
Anonymity: Players can keep their personal identity details anonymous, allowing them to comfortably enjoy their favorite live casino games without any concerns about privacy.
Improved Player Experience: AI algorithms create a tailored gaming environment that caters to player preferences, ultimately leading to increased satisfaction and engagement.
Easy control:

View the complete road map: Click below the simple road map to open the complete road map to view more information
Quickly place bets; long-press the betting area and slide up or down to call the operation area for quick increase or decrease of bets. Increase bets by moving upwards or decrease bets by downwards. Select the amount and release it to complete the bet.
Chat message: Click the conversation icon button in the upper left corner to switch player information and wallet to a chat input box; the Rebet button is switched to a send message button.
Quickly cancel all bets: After placing bets, press and hold the Rebet button to call up the button to quickly cancel all bets. After clicking the button to quickly cancel all bets, all bets will be cancelled.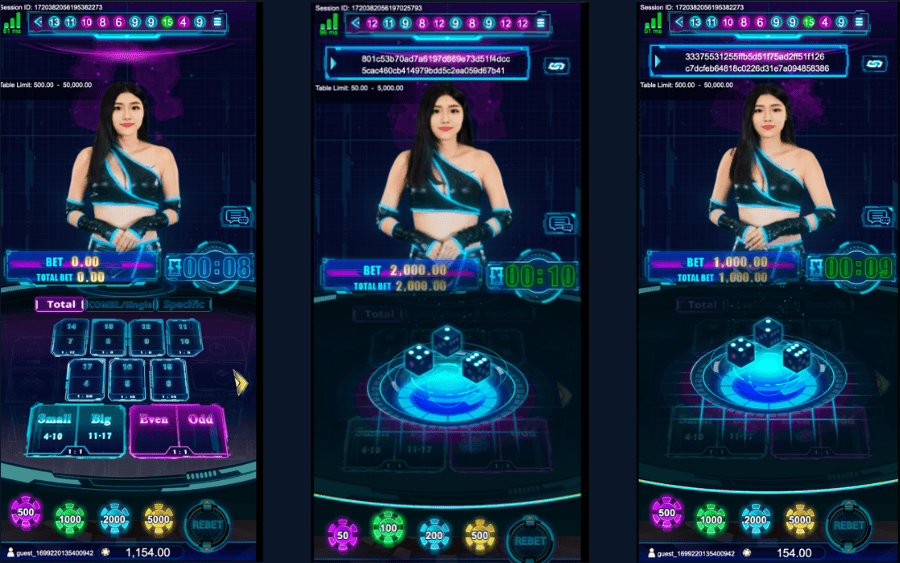 AI Live Casino is more than just a game, it is a game that fully leverages the power of artificial intelligence to provide players with a unique and immersive gaming experience. With its innovative features, unlimited seats, and unwavering commitment to fairness, AI Live Casino is an essential part of your gaming collection. Contact our team now at [email protected] or go to the official page www.gamingsoft.com to get more information and work together to redefine the future of gaming!