GamingSoft, an esteemed iGaming service provider in Asia, is venturing into Brazil. With a diverse portfolio of cutting-edge solutions, GamingSoft promises to elevate the gaming experience for Brazilian players. Explore their top offerings, from the GamingSoft Connect API Integration Solution with a vast game library to the award-winning GS Global iGaming White Label Solution and seamless payment gateway integration. Join GamingSoft on a journey towards unmatched success in Brazil's thriving iGaming industry.
In a bold move towards expanding its global reach, GamingSoft, one of Asia's premier online casino service providers, is setting its sights on Brazil. With an impressive array of products and a reputation for excellence, GamingSoft is poised to revolutionize the Brazilian iGaming scene.

1. GS Connect API Integration Solution: Unleash the Gaming Powerhouse

At the heart of GamingSoft's global success is the GamingSoft Connect API Integration Solution, an iGaming powerhouse. This robust solution offers access to over 8,000 games from more than 200 top providers worldwide. Renowned providers like Evolution, Pragmatic, PGSoft, NetEnt, and Betsoft are part of this esteemed lineup, ensuring a world-class gaming experience for Brazilian players.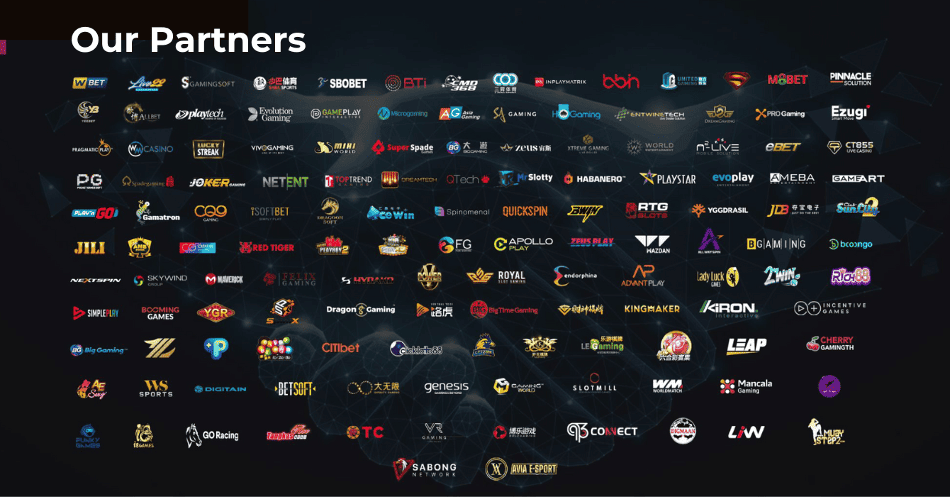 In Brazil's diverse market, this extensive game library is a game-changer. It allows operators to cater to local preferences and demands seamlessly. Whether it's sportsbooks, slots, poker, player-to-player games, or the latest trending mini-games, GamingSoft Connect API Integration Solution has it all. Operators can effortlessly tailor their offerings to match the unique gaming appetites of the Brazilian audience.

2. GS Global iGaming White Label Solution: Your Passport to Success

Recognized as the "Platform Provider of the Year" at the SiGMA Awards in Manila 2023, GamingSoft's GS Global iGaming White Label Solution is an award-winning, comprehensive package that empowers businesses to swiftly launch feature-rich online casino websites.

This solution includes a plethora of cutting-edge features such as the Telegram Casino, Play-to-earn Retention Program, flexible tournaments, epic missions and tasks, a robust marketing toolkit, and fully customizable UI designs. It's the ideal solution for businesses looking to break into new markets like Brazil. With this powerhouse at their disposal, operators can embark on their iGaming journey with confidence.

3. Seamless Payment Gateway Integration

In the burgeoning Brazilian iGaming market, GamingSoft stands out by offering a seamless payment gateway integration. This means that GamingSoft operators can effortlessly connect to payment services worldwide, ensuring fast and easy integration. Players can deposit and withdraw funds securely, making the entire financial process smooth and safe.

With first-level technical support and a commitment to trusted, secure payment processing, GamingSoft guarantees reliable and efficient payment management. In a market where trust is paramount, GamingSoft ensures that financial transactions are secure, thereby enhancing player confidence.

GamingSoft: 8 Years of Excellence

With 8 years of experience in the iGaming industry, GamingSoft is a trailblazer and a trusted partner for operators worldwide. The company's commitment to excellence and innovation has earned it a well-deserved reputation as a leading iGaming provider. With GamingSoft by your side, your business is poised to reach unprecedented heights in the Brazilian iGaming market.

As GamingSoft enters the Brazilian market, it is set to provide the best solutions for operators looking to make a mark in Brazil's thriving iGaming industry. Join hands with GamingSoft and embark on a journey towards unparalleled success in the world of iGaming. Contact us now at [email protected] or visit us (www.gamingsoft.com) for more details.