What do sportsbook businesses need to succeed? The factors may vary among different business owners and operators, but they do have one that is in common — players. It is important to acquire more and more players to get your business to perform well.
Hence, an effective acquisition plan is absolutely essential to penetrate and survive in the online sports betting industry. In this generation, players appear to have a limitless number of alternatives, capturing and maintaining their attention is a constant battle that has operators constantly looking for fresh ways to make their sportsbooks stand out.
In this article, we will discover some of the most used and effective acquisition strategies to champion your sportsbook business.
Search Engine Optimization (SEO)
SEO is a critical component of any acquisition strategy and is the process of calibrating your site to rank higher on search engine results pages on search engines like Google and Bing. Some might have said that if your site does not appear on the first page of a search engine, you might as well not exist at all.
Trying to catch everyone's attention will only result in less-effective results. This is because common keywords with significant search volume will obviously have strong competition. Instead, you may target a specific set of audiences, research them, and go after less competitive keywords that correspond to their specific likes.
To get it right, longer, precise, specific searches are the ideal keywords (especially for new sportsbook brands). These practically sentence-length, lower-volume keywords will put you ahead of the competition while also narrowing in on your target audience.
Social Media Marketing
Next, if you are not on any social media platforms, you will face the hardest time acquiring any players. Ads on social media platforms like Facebook, Twitter, YouTube, and Telegram are bound to reach many people. The detailed targeting offered by social media platforms enables operators to hone in on potential leads with pinpoint accuracy — you may reach out to your audience by different categories age, gender, location, and so on.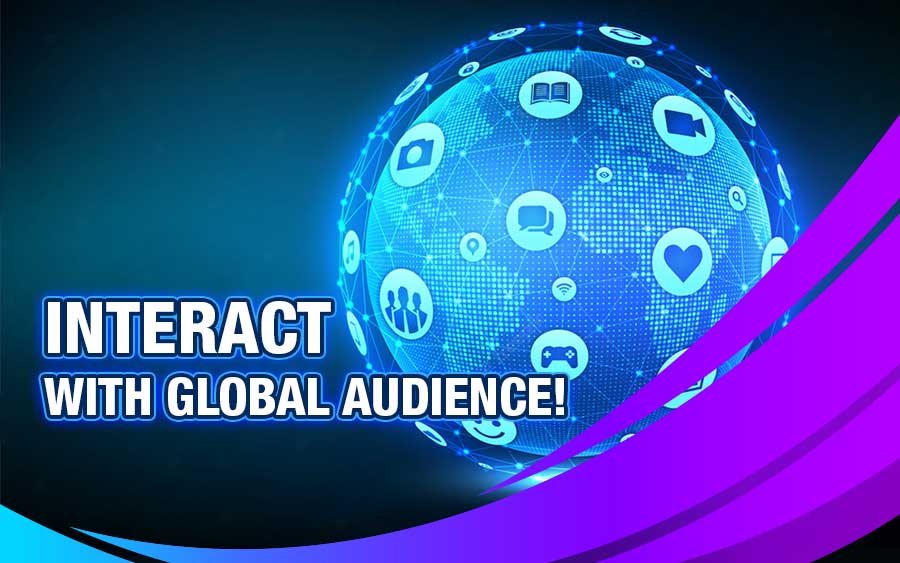 Keep your social media content sweet, simple, and straight to the point. You can't expect visitors to read a lengthy paragraph where they are most likely to be scrolling their gadgets all the time. Your ad must attract their attention as soon as their eyes scan over it, so use both text and pictures to pique their interest. Users are more likely to respond to images of other people when the frame is as close to the topic as possible.
However, there are a few guidelines that you have to pay extra care for advertising on social media platforms. You must follow the platform's gambling advertising standards and keep in mind that social media advertising will be subject to the market restrictions where the ads will be shown.
Digital advertising
Pay Per Click
Pay Per Click (PPC) ads display above organic search results on the search engine results page. Keyword research for PPC ads follows the same concepts as organic search, namely, selecting less-used keywords that are relevant to your target audience, with the added dimension of bidding on the chosen phrase. One mistake many start-ups make is neglecting to bid on their brand as a keyword. If your competitor outbids you on your own brand name as a keyword, their site will pop up first when the players are searching for you.
Display ads
Display ads are text- and image-based advertisements that appear on numerous websites. Users who click on them are taken to a landing page, which is usually a website where they may sign up for your sportsbook platform. Display advertisements can take the form of banner ads at the top of the page, interstitial ads overlaid over the page the user is accessing, and other forms.
Conclusion
Player acquisition is a crucial process of long-term success — above mentioned are some of the most used acquisition strategies. Obviously, there are more options that can help you to acquire more players for your sportsbook. All you have to do is to find the best strategies that match your marketing plan.
As the sportsbook industry is growing, are you interested in establishing your sportsbook empire, or would you like to enhance your current sportsbook platform? Have a look at GamingSoft Global — iGaming White Label Solution and GamingSoft Connect — Casino Game Integration Solution, we can provide you with the right tools, products, and services to enhance your online Sportsbook business!
Contact us now for more information!