As running an online business, you must have heard of these acronyms: User Experience (UX) and User Interface (UI). They are two of the most commonly used in web design. What's the difference, and why are they so important in online casino web design?
In this article, we will discuss the importance of design and user experience in online casino websites.
What is User Experience (UX) & User Interface (UI)?
User Experience (UX)
User experience refers to how you interact with a website. It addresses every aspect of a website, from loading times to navigation. Is the website well-designed? Are the pages quick to load? Are you happy using the website? For instance, consider your first impressions of a new online casino and that is your user experience with that website.
User Interface (UI)
User interface refers to the aesthetic elements of your website. When we are designing the UI, we will concern with the appearance and style of a website, such as animations and voice commands. Another point of view is that UI is a subset of UX.
The Value of User Interface and User Experience in iGaming Sites
1. Deliver Good Impression
You should design your website to be functional and professional. Even if you have very eye-catching 3D visuals, they are pointless unless the website is also functional. However, a greater emphasis is on making a website user-friendly. Whether a player wants to open an account, make a deposit, or search for games, navigation should exercise the least quantity of time possible. 
2. Personalization
You've probably seen one of these notifications while shopping online: Recommendations for you, trending right now, or customers who purchased this also bought this. This is a way to make your experience more unique and it is also getting more popular in the iGaming industry.
For example, when your players are selecting some slots, they will be presented with suggestions for similar games. Delivering a unique and personalized experience while also promoting other games.
3. Encourage Interaction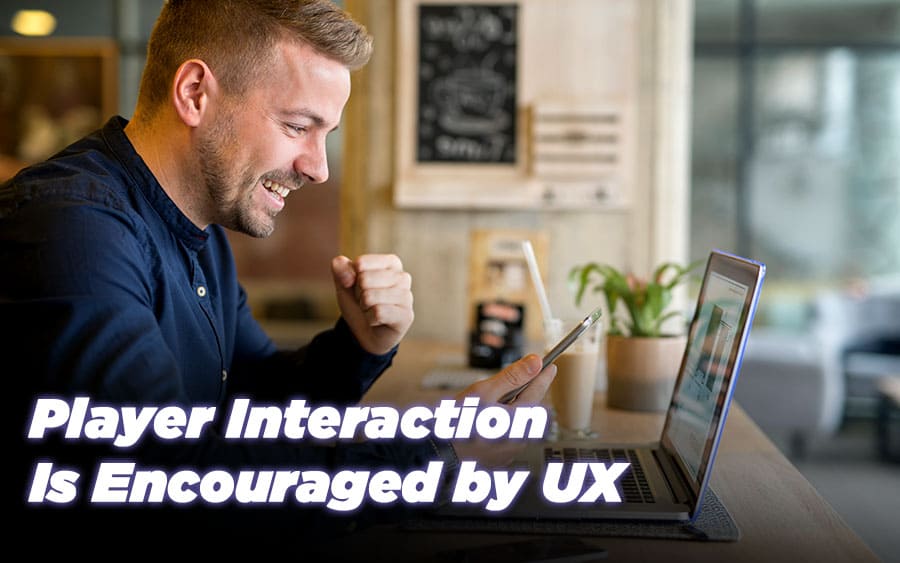 Every online casino's main goal is to have a consistent and loyal customer base that returns to the site on a regular basis. They want players who spend a lot of time on their website, preferably playing real-money games.
Players only browse websites that are easy to use. Let's start with the loading speed. According to research, if a website takes more than three seconds to load, 80 percent of visitors would just leave immediately.
4. Promote Word-of-Mouth Marketing
It's common for gamblers to promote unique websites to their friends in the online casino industry. No one wants to spend their money on a website that is poorly present and they will never recommend sites that are not functional.
Conclusion
To be honest, the players' likes and preferences are always changing. Operators must pay attention to customers Players' likes and preferences are always changing. Operators must pay attention to customer concerns and tailor their sites and games accordingly. There's little doubt that user experience is where a competitive advantage may be found. Make use of this edge with GamingSoft Global — iGaming White Label Solution and GamingSoft Connect — Casino Game Integration Solution, and you can ace your online casino business in the Asian market quickly and smoothly! 
Contact us now for more information!