Dear sportsbook operators, have you prepared for the potential challenges of the world's most anticipated and popular football tournaments — FIFA World Cup Qatar 2022!
As the event is getting closer and the date closing in, we can feel the heat, and we only need a few more teams to complete the 32. However, the world has changed in some incredible ways over the two years and this greatest sports event has since been postponed to this November and December. All these changes require operators to be more proactive and flexible than ever. It's vital that they have got some decent acquisition and retention plans working as early as August as a way to navigate the crossover.
So, we have prepared some useful tips for you to gear up your sportsbook for the 2022 FIFA World Cup in Qatar.
Exciting Bonuses to Claim
One thing that we can surely experience is there will be lots of interesting bonuses and promotions before and during the tournament. As for now, we are already seeing glimpses of incredible and exciting bonuses related to the World Cup event flying around the internet, even though the football tournament is still a few months away.
Hence, you may offer some special bonuses to your sportsbook customers and players. For example, if your customers register now and remain as active players on your platform, they will receive some special active player offers and may use them during the World Cup tournament.
Prepare the Odds for Top Teams
Many online sportsbook operators are already preparing the odds for top teams that have sealed their place in the group stages, such as Brazil, France, Argentina, and so on. This move will help you attract more visitors as the players may see some special odds that suggest which team could win the competition.
Prepare Live Streaming and In-Play Options
Offering live streaming options on your sportsbook platform during the World Cup tournament is guaranteed to be a great move to attract more visitors and punters. In accordance, as the event is running, you may also offer the in-play, which is also known as an in-running or live betting option to improve your player's betting experience. We can say that in-play betting and live streaming will play a key role for every sportsbook platform in this year's FIFA World Cup tournament.
Localization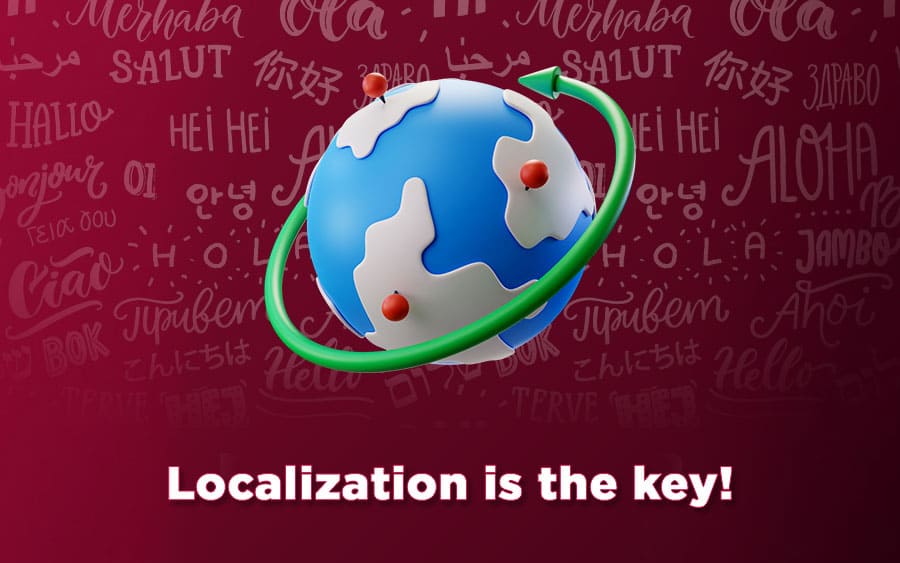 Next, to be able to actually cash in on the opportunities this World Cup presents, operators will need to provide their customers with a localized offering for a truly global event. They will need to gauge player preferences and deliver upon their findings and products to help maximize those efforts.
Some of the important features that need to be localized are language, UI/UX, and even payment options. If you are unsure about how the localization work, you can always reach out to the iGaming experts and leverage their experience and expertise.
Final Thoughts
As we are counting down to the World Cup, we can see that there are more and more sportsbooks that offer various kinds of promotions, bonuses, and other incentives to their players. Therefore, as a sportsbook operator, you should be more proactive and figure out the best strategies to attract more visitors and players and provide them with one of the best FIFA World Cup betting experiences.
Planning to start or enhance your sportsbook business? Check out GamingSoft Global – iGaming White Label Solution and GamingSoft Connect – Casino Game Integration Solution, you can start your online sportsbook business in the Asian market quickly and smoothly, satisfying your players with the best sports betting experience throughout the region!
Contact us now for more information!