GGR, or Gross Gaming Revenue, is an important measure for iGaming operators to determine the profitability of their business and whether their business plan needs to be changed.
If you run an iGaming business and your GGR is healthy, you can be confident that you are successfully attracting and entertaining enough gamers to turn a profit. Alternatively, if your GGR is low, you may realize that you might be doing something wrong now!
There are a number of key approaches that iGaming companies may employ to increase their GGR and help them earn a profit. Different techniques will work for different businesses, but there are some things that all merchants can do to boost their chances of success.
Here are our four tips to maximize your iGaming revenues:
1. Be Smart With Your Marketing
Marketing in iGaming is constantly evolving, and you must remain on top of the latest marketing trends to know how to attract a wider audience. You need to know the finest marketing channels to take your company global, whether it's social media, podcasts, influencers, or sponsored social ads.
2. Provide a functional and Responsive Platform
Every iGaming company relies on fast and responsive software to power its platform and ensure that their gamers are engaged in the gaming environment. If they do not, they will face a slew of issues, including glitches, lag times, and a variety of other forms of software failure. Regular software audits ensure that you're always aware of what software you're using and how well it's operating.
It's also essential to have the appropriate software development team in place to meet any requirements and keep your iGaming platform functioning smoothly. You may have an in-house developer, but you should also consider outsourcing your software development in order to save money, time, and stress — For example, a white-label online casino provider. It is important to outsource your development to a company with extensive experience in the iGaming industry.
3. Provide A Wider Gaming Library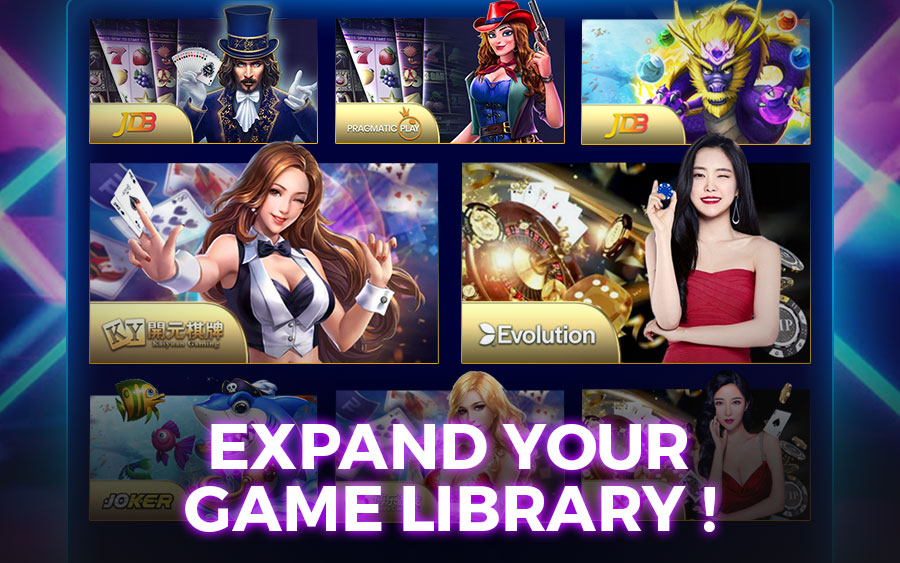 As an online iGaming platform, you attract various players across the world, which means your players will naturally have different interests, skills, and attention spans. Furthermore, people's interests change over time, and games can quickly tire or bore them. This is why having a diverse range of games — and regularly adding new games to your platform — is critical to attracting new players while also retaining your present client base.
Diversification is critical while developing and managing your gaming portfolio. This means having different types of games that require different strategies, with varying difficulty and different aesthetics. When it comes to game selections, you can also look up some online casino software providers that have a wide gaming library. If you do this, you can be sure that your gaming platform will be fresh and engaging to both new and existing players!
4. Provide Greater Payment Flexibility
The next simple way to boost your revenues is by making it easier for your customers to make payments. The more flawless the checkout procedure, the longer your players will be engaged in the excitement of your games, and the more likely they will return for more.
Some of the most significant factors to be considered include:
Fast processing/ withdrawal speed
Wide range of payment options
Security
A single negative experience with one of your gamers' payments might easily result in the customer's permanent loss. As such, you should always consider choosing the best iGaming payment provider and never disappoint your players.
Conclusion
A huge range of factors affect marketing success in the online gaming space and you will need to deploy a range of strategies to make it happen.
Ready to make your iGaming site work harder? Contact us today!