Many business owners and entrepreneurs have become interested in sportsbooks throughout the years. This is because the sports betting industry has emerged as one of the most swiftly growing and promising industries.
According to the research conducted by PRNewswire, the sports betting market is anticipated to rise to about $134.06 billion by 2024! So, the sports betting industry is sure to keep booming in 2022, and this is why various industry leaders are rushing to invest in the lucrative and profitable business via online sportsbook software solutions.
Start Your Sportsbook Business
Sportsbooks certainly have various methods for balancing things in their favor and making it a profitable business; however, the betting part is not everything there is to it; consider the expenses this business incurs and how important it is to understand everything that is required to set up and run a sportsbook.
Setting up a sportsbook by yourself is not a simple task, you have to look into some of the most important factors, such as:
Software — Good software is the first step; there are many options on the market, but only a few truly combine all of the necessary features to ensure a good experience for your players.
Technology — Your systems must be able to respond to high traffic, and backups must always be available.
Security — All the information (including your players and yourself) must be protected, and the payment process must be secure to prevent any fraud issues.
Financial Resources — You need to have the capacity to respond to player wins.
Customer Support — You need experienced customer service agents, professionals with the requisite skills to solve various problems for your players.
Besides, you may need to put extra effort into your user experience, marketing, and promotion too! Running a sportsbook business is not easy, but it could give you a very profitable return if you handle it properly. 
2022 is the Best Time to Run a Sportsbook Business 
2022 is obviously the most suitable time to start your sportsbook business. Why? This is because there are many MAJOR sports events in 2022, including FIFA World Cup, Winter Olympics, Winter Paralympics, Commonwealth Games, the World Games, Invictus Games, World Masters Games, South American Games, Rugby League World Cup, Rugby World Cup (Women), Summer Universiade, as well as the usual annual events. The second European Sports Championships will also be held.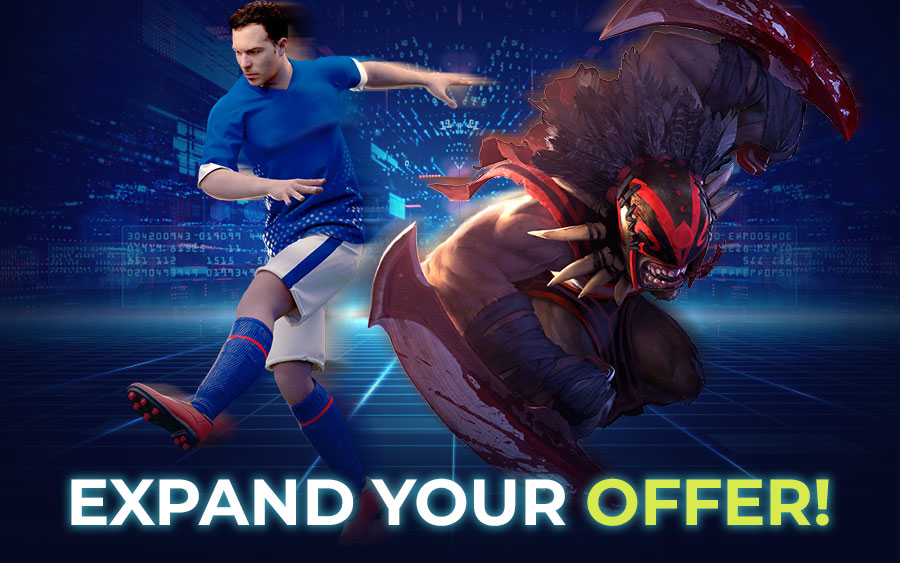 On the other hand, you could also look into virtual sports and eSports betting as these betting options are getting more and more popular nowadays! Expanding your product offers on your sportsbook platform could easily help you attract more players and increase your income. 
Make it Happen Now!
Building a Sportsbook empire could be difficult for any newcomer. If you do not know where to begin with, fret not, here comes GamingSoft to the rescue!
Our selection of online sports betting solutions offers clients and operators a wide variety of options to better suit player needs. Through our products, clients gain access to thousands of markets for a massive selection of sports — from mainstream sports like football, basketball, and tennis, niche events like financial betting and blockchain betting, and even to eSports and virtual sports betting.
All of these online sportsbook software providers and more are available through GamingSoft Global (White Label) and GamingSoft Connect (Games and Product API).
Contact us now and start your sportsbook journey today!