In any B2C iGaming business, the players give your business value. The most important thing you need to expand your business is a growing number of active players — through the continuous acquisition of new players and retention of existing ones.
Player acquisition is simply the number of new players that end up playing in your casino. In the iGaming industry, this is typically measured by new sign-ups that make their first deposit. It's a straightforward goal, but in the highly competitive iGaming world, you need to get creative to achieve it. An attractive welcome package is usually your go-to resource for getting new players. After all, at this stage, players might not know that much about what you offer, and they need a reason to try you out.
What kinds of bonuses should you run?
Bonuses can be versatile tools throughout your players' life cycles if carefully crafted. Firstly, when you need to get potential players' attention, your bonus strategy should be aggressive. Also, make sure you consider the competition's offers when settling for a welcome bonus — you need to measure your brand against others, just as your potential players will do.
Here are some tips to help you check how you measure against your competitors:
monitor gambling (local) review websites and check highly rated welcome offers
word-of-mouth is a powerful tool — so don't forget to take the pulse of iGaming forums
make sure your affiliate marketing game is strong — affiliate endorsement can work wonders coupled with the right kind of rewards
Now, armed with valuable insights, whether you choose to offer a generous number of free spins (or free bets for sports), a cash bonus, or a combination by building a welcome package, make sure you still turn a profit by matching their attractiveness with control mechanisms for bonus abuse. The basic idea is that you need to balance acquiring a player with discouraging bonus abusers.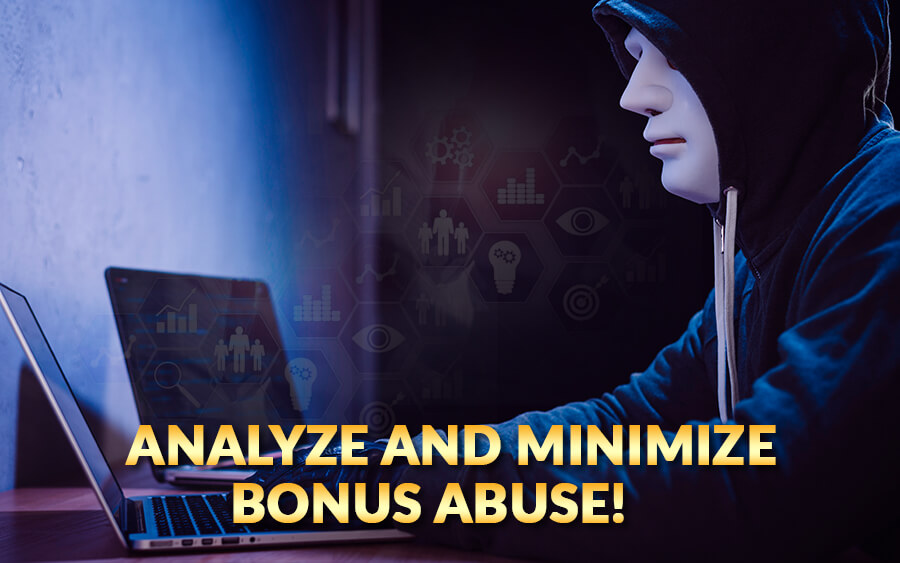 How to calculate bonus amounts?
For welcome offers, you should calculate how much you can afford to grant to new players, based on your business data. One way to do it is to make your projections based on the average lifetime value (LTV) of your players.
Is the LTV more than your costs? If yes, great! Next, is this also true if looking at each and every channel that drives traffic to your website? As an example, does the LTV of referrals from affiliate X justify the bonus costs plus affiliate X's commission, and all the other smaller associated costs? If not, well, then that affiliate brings you traffic, but not profits.
Find a way that makes sense for you
It is also essential to define the criteria for player reactivation that make sense for you: after how long from their last bet or deposit do players need reactivation, which inactive players should be targeted by a reactivation campaign, and when it's the most efficient moment to do so.