The iGaming industry has delivered significant growth over the last few years and there are still plenty of opportunities to enter the market and be successful. The global online gambling market size was valued at USD 53.7 billion in 2019 and is expected to grow at a compound annual growth rate (CAGR) of 11.5% from 2020 to 2027.
Are you thinking of launching an iGaming business? Sports betting and online casinos can be highly profitable, and as a result, the iGaming industry is highly competitive. To survive and flourish, a number of things have to be present — including the right operational, marketing, and product development capabilities.
However, the main requirement is a robust, scalable, and stable iGaming platform with great online casino and sports betting products as a minimum. Here are five factors you need to think about when choosing your iGaming platform provider:
Your business strategy and requirements
From a strategic perspective, you need to have a clear view of where and how you're going to compete, what your market positioning will be, and what your competitive advantages are.
Your business requirements will include questions such as:
what sort of iGaming software you will need,
how quickly you want to get to market,
how much of your operations do you want to outsource
Choosing the right software provider
You should seek out a trusted and reliable iGaming solutions provider. Find out how established they are, look at the quality and experience of the management team, and make sure they have the industry knowledge to help you build your business. You want to know how they've been in business. A good reputation and a stable base of existing clients are also useful guides when choosing an iGaming platform provider. Working with leading partners and suppliers, including leading payment providers key for your target market, are important factors.
How customizable is the iGaming platform? You will need to differentiate your brand and customer journey in order to compete. Look also for unique features that the iGaming software supplier offers — this will be another way of differentiating your new business.
Variety is Important
This is very true for online gaming and sports betting operators. The range and quality of your online casino and sport betting products can be key to your success. Look for highly flexible betting solutions that enable you to choose from a wide selection of options: sports betting, casino games, slot games, and other niche gaming products with features that let you customize the way you present your product to players.
What other iGaming and casino products are included? What is the minimum you need to be competitive? How many casino suppliers of note are included on the platform and how many types of games are available?
Speed and Flexibility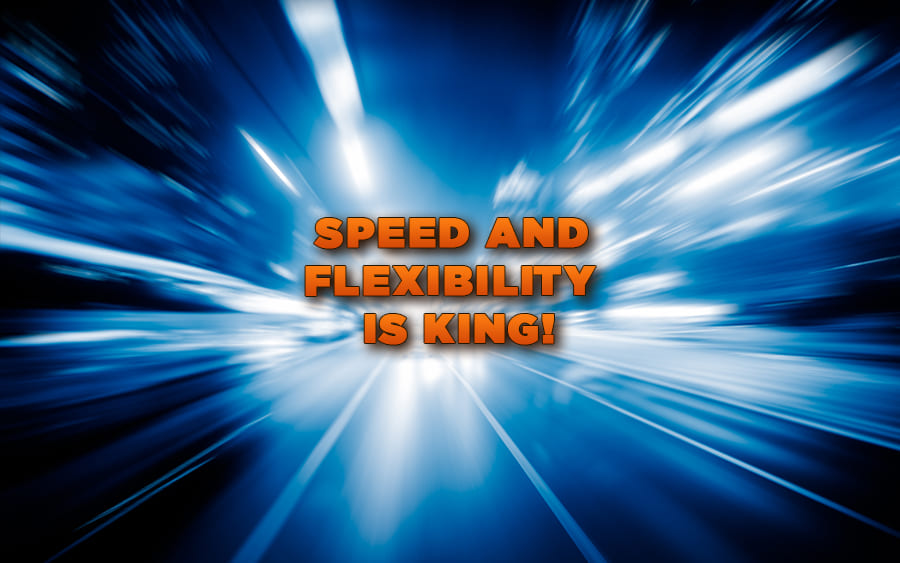 You need to ensure you choose an iGaming software provider that will be future-proof. Your business will grow and requirements will change as you learn about your market. The overall expertise of the chosen iGaming partner going forward needs to be added to your checklist. The ability to integrate speedily needs to be considered — time is money after all.
Flexibility, stability, and scalability are other important considerations — you'll want the iGaming partnership to last a long time. Having to switch platforms because they cannot adequately support your organization's growth is costly and disruptive. A platform that becomes uncompetitive will mean a loss of profitability for you — so think long term.
Support Services
Other important considerations when choosing an iGaming software provider are the supporting tools and services that they also offer. Do they have an integrated CRM system? Will they provide training? Is there marketing support? It can be greatly beneficial when starting up with a player bonus structure and promotional materials.
Other services you should look at include data management and reporting products. Insight into how a player is using your website — what gambling content they are viewing, which is the preferred payment method, what are their preferred games or sports — can be very useful when considering the future development of your website. Ensure that your iGaming software provider can deliver this level of data.
Choose the right tools from the start
As an operator, choosing your iGaming software platform will be the most important element of your sports betting and online gambling business preparation — so take your time and get the best software solution available for your business requirements.
GamingSoft is your one-stop solution to meeting all the above requirements, and more. GamingSoft Global is our iGaming White Label solution that covers all the bases of setting up your own online casino website — from start to finish — so you can focus on running the business with your full attention.
GamingSoft Connect is the perfect iGaming API solution for existing operators that want a convenient way to penetrate the Asian iGaming market with minimal fuss — with As Simple As One integration process, you can gain access to our full library of highly sought-after Asian iGaming products.
Click here to get in touch and find out more!