For online casinos, attracting new players is only half the battle. The real test of an online casino's long-term viability is how well it retains its players, especially when it comes to the high rollers who contribute huge amounts of revenue.
However, retaining players is easier said than done. The iGaming industry is a massively competitive one, and every operator under the sun offers sign-up bonuses and other incentives for players to switch to their platform and open a new account. Without enough brand loyalty, players who face low or no costs to switch casinos are likely to do so when offered enticing new bonuses. Player churn is one of the biggest problems that online casinos face.
Why does an online casino need CRM?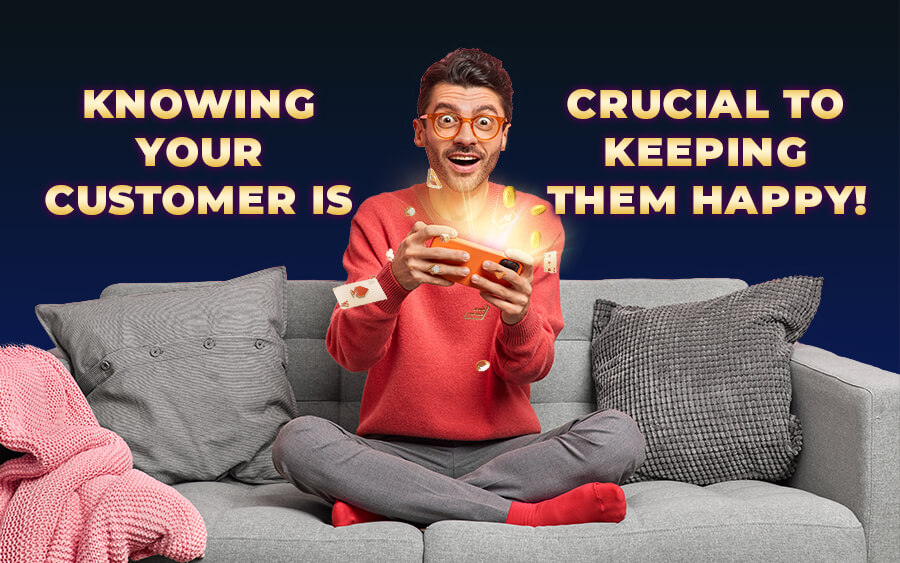 To keep players on their platforms, the most successful online casinos employ Customer Relationship Management (CRM) systems. CRM systems improve the efficiency of marketing and other business operations by collecting highly detailed user data. Studies have shown that effective CRM usage helps retain customers and improve their satisfaction levels.
CRM systems help iGaming companies understand customer behavior, streamline marketing, acquire and retain customers more efficiently, provide better customer service, and cross-sell more effectively. They also allow businesses to more accurately measure the effectiveness of marketing campaigns.
The data collected by CRM systems can include:
how frequently players visit the site
which games they play
how much time they spend playing
the size and frequency of their deposits
their average bet, win, and loss
their favorite sports betting types and disciplines
and many more
This information can be used to tailor rewards to the player and create other personalized offers, as well as helping to predict future behavior.
This lets companies see how to treat players individually, enhancing their experience. It allows them to orient their marketing approach around the individual customer. Instead of generalizing, CRM systems enable operators to break their user base into smaller segments, enhancing their targeted marketing.
CRM systems create a mutually beneficial situation. The user's experience is enhanced by more personalized reward systems and other programs. This inspires loyalty on the part of the player and gives them a reason to stay on the platform, increasing their lifetime value for the casino.
In addition to helping with such finely-detailed efforts, CRM systems help in the broader context of business operations as they:
store contact information about existing customers;
keep track of new leads;
help sales and marketing teams manage tasks;
analyze data and identify customer groups with high potential;
organize client communications;
improve productivity
For maximum efficiency, all the different departments of an online casino business need to work together. CRM systems allow data to be shared with different departments — sales, marketing, account management, and so on — so that they can work cohesively.
All in all, CRM systems are a vital aspect of online casino management that enable operators to streamline operations and maximize players' lifetime value.
Get a reliable CRM for your online casino business
It is crucial to lock in and use the right CRM for your business early on so that you maximize the benefits! GamingSoft has solutions for both new operators and existing ones looking to upgrade — GamingSoft Global is the premium iGaming White Label Solution that helps operators establish a brand new online casino and sportsbook website from scratch with the lowest time to launch, and GamingSoft Connect iGaming API Solution is the perfect answer for existing online gambling operators looking to broadly expand their offerings for the Asian market!
Click here to get in touch with GamingSoft's consultants now!
xe88