Your content marketing strategy is just as important as your affiliate marketing strategy — and it all boils down to the quality of your brand storytelling. This is true for any business, and online casinos and online sports betting sites are no exception.
Content marketing is a smart marketing approach that emphasizes the use of engaging and relevant content to promote products and/or services that your online gambling website offers. This is where your search engine optimization (SEO) strategy becomes important — proper SEO will help boost your online visibility and search engine rankings of your site's content pages.
Unique, engaging content is a fantastic way to promote your online casino and sports betting affiliates in order to attract audiences to know more about your brand and get them to make deposits and play at your website.
Different Types of Online Gambling Content
One example of content you can focus on providing can be strategies to maximize their bankroll on betting on certain sports. You can then add more value to it by providing infographics that will keep users interested and continue reading.
Yet another way you can apply content marketing to your business is to create content pertaining to the latest game releases for industry-leading game publishers that create new, visually stimulating online games that many online sports betting platforms use as part of their online casino offerings. Especially in the current situation where COVID19 put a stop to most leagues, you want to excite your punters around Virtual Sports or Esports for example.
Another fantastic way is offering short game reviews for last weekend's games and previews. These could be short snippets of 250 words highlighting the most important facts like goals, assists, and substitutions, plus the main statistics. This will keep your audience engaged and will establish you as a sports betting industry leader. These will be postable on social media as well and will, in turn, bring more potential customers to your page.
Do your research on which content works best for your audience, and make sure to get that content in the right medium and platform that will get you the most number of hits.
Content and localization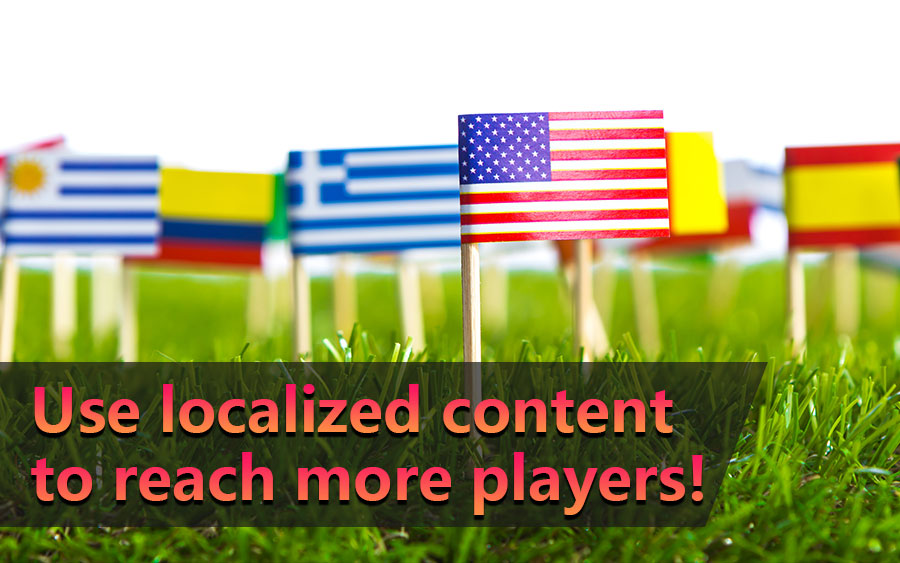 Content and localization are important especially with regard to your content marketing strategy, especially if you're trying to conquer a particular segment in a particular region — your choice of words and idioms should be tailored to that unique area. For instance, United States-facing content won't necessarily be successful if you are targeting the United Kingdom, and vice versa.
It really all begins with how you design your digital and information assets. It is critical that your website is aesthetically pleasing while providing interesting and valuable content tailored to your target audience's preferences and playing habits.
This includes investing in sports betting translation and localization, such that nothing is lost in translation especially if your clientele is located in a non-English speaking region or if you are targeting such segments of the market.
Focusing on this aspect of your marketing strategy will help you naturally build trust with your players that you want to form as part of your brand ambassadors.