Slot tournaments have become an effective marketing technique in recent years. Competitions are held on a regular basis in order to keep players interested in a gambling platform. What are online casino tournaments, and how do they work? Let's find out.
What are slot tournaments?
In slot tournaments, the player who accumulates the highest number of points wins. Usually, slot tournaments are divided into two types:
Freeroll. These tournaments are held for free and don't require players to pay an entrance fee. Freeroll tournaments are usually used to attract regular players, and they offer lower rewards than users receive in paid competitions.
Buy-in. Very often players come across slot tournaments with a fixed entry fee. These funds make up the prize for the tournament winner.
Additionally, tournaments can be a part of a loyalty program. Some online casinos organize special private competitions for loyal customers who can only enter if they receive an invitation.
But how do online casinos organize tournaments? In general, there are three circumstances in which operators can start a tournament:
a gaming provider launches a tournament after releasing a new game
an operator decides to only use games from a special provider for the players
a gaming provider targets a specific gambling platform and suggests conducting a tournament
The tournament organizer chooses one or several slot games for players to take part in.
Other types of Slots Tournaments
Tournaments can also vary in other parameters such as timing, duration, number of players, etc. Among some popular types of tournaments are:
Signup Freeroll. These tournaments are usually organized to welcome new players to the casino after they register.
Sit and Go Tournament. These are organized for a limited number of players who need to sign up for them in advance. As soon as all the seats are taken, the tournament starts.
Extender Tournament. These competitions allow users to keep playing even if they run out of tournament credits.
Slots Tournaments as a Marketing Tool
Experts in online casino marketing recommend that operators use slot tournaments as a tool to promote gambling resources and attract new players. An advertising campaign that is carried out properly attracts new users, and a slot tournament helps to keep them and make them active casino visitors.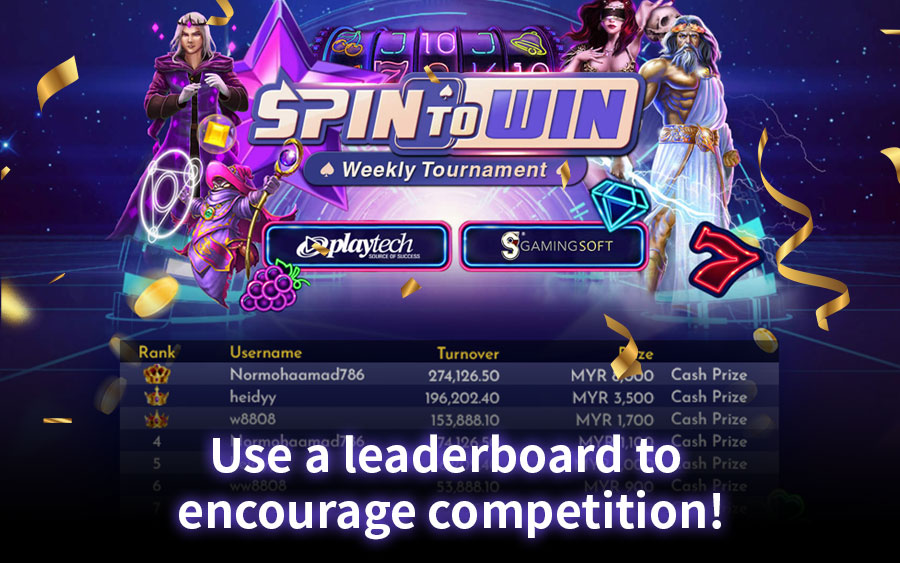 It is also recommended to publicize information about the winners of the tournament and the amounts they have won, as it encourages other gamers to play.
Tournaments seem to be an inevitable part of any online casino. They allow players to make bets at a minimum rate and compete with other players, which is much more entertaining than playing alone. Operators that ignore slot tournaments are missing an opportunity to attract new customers, retain previously registered users, and increase profits.
Mega888