New research has revealed a shocking possibility: online gamblers may reduce their spending by nearly half once their online gambling deposit limits are removed. The Behavioural Insights Team (BIT) from the UK has found that if preset deposit limits are removed, players gambling online will reduce the amount they decide to deposit by 46%!
Insights from behavioral science suggest the way deposit limits are presented could influence the amount of deposits players set for themselves. The trial found that players who had industry-standard deposit limit options presented to them deposited more money into their accounts over 30 days.
How was the trial run?
In the trial by BIT, more than 1,700 online players were asked to set deposit limits from three options — the normal option, and two new options: one from a dropdown menu displaying low-value options and a low upper limit, and another with no displayed options and just a blank box to enter their desired amount.
A shocking result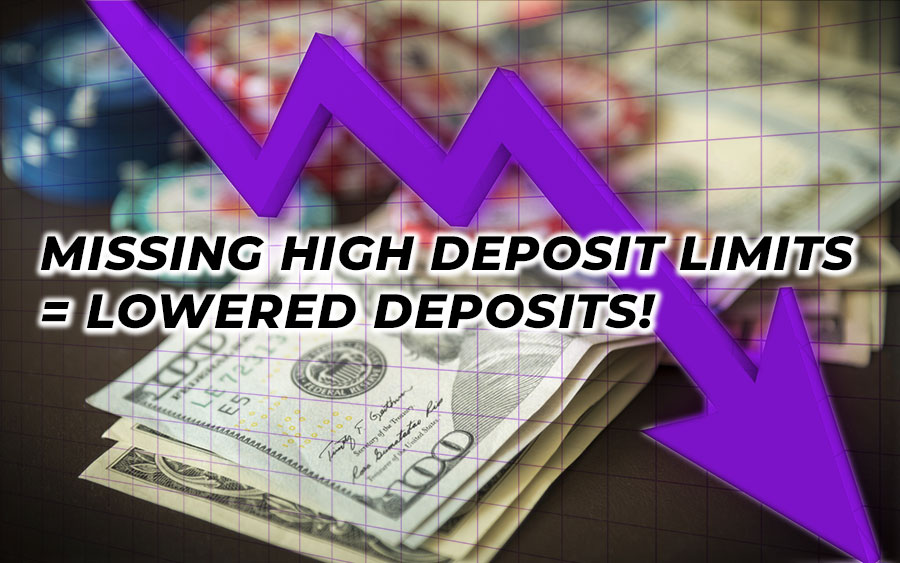 The trial revealed a shocking result — when there are no deposit limit options in an online casino, the average daily deposit set by players were almost halved — with deposits 46% lower for the players presented with the blank box, and 45% lower with low deposit limit suggestions.
Freedom for players
Rosanna Barry, the principal advisor from the BIT Consumer Markets & Business team said: "This report shows how seemingly superficial changes to the way that gambling sites offer deposit tools, if implemented across the industry and for all customers, will deliver large benefits to individuals who gamble and society as a whole, without constraining customer choice."