Want to start your own online casino business but have no idea how to start? You're at the right place! Two major drivers play a key role in building your own online casino website: your creativity, and your resources. Both are crucial in this competitive industry: without a creative approach, your casino will be a boring place that doesn't attract customers, and without money, your project will be unable to compete. A fusion of creativity and funds give you an impactful head start to an online casino.
The first steps
It goes without saying that you must start off with a business plan — forecast your initial expenses, operating costs, salaries, maintenance costs, and many other little things you may foresee.
Once that is done, the next challenge that you face is to develop an attractive online casino site that would stand out from the competition. You have at least two alternatives to pick from: develop a casino from the ground up or purchase a white label solution and then customize it to suit your target audience.
Keep in mind that casino development does not end here, as this is not just about software and hardware — although it immensely helps when you have a good headstart. Development is a continuous process that keeps on running and running for the entire lifecycle of your casino site.
Two essential factors will contribute to your casino's continued success:
Attraction of new users
Retention of regular users
Attracting new users to your online casino
Your online casino must be developed with modern trends in mind. It must be mobile-friendly, feature good graphics, have a smooth user experience, and be pleasant to the eye. This is the bare minimum and can be easily be achieved if you are working with a reliable developer.
Make the most of social media and online advertising. Create ad campaigns, promote the casino on social media sites that are relevant to your target audience, and make the casino friendly for search engines. You want as many people as possible to see and consider your online casino.
Some great first deposit bonuses or similar promotions will also help in snagging those registrations. You may also consider having a free-play option to let your players try out the games before committing their cash. Remember — it's not a problem to spend a bit of money to acquire players. It is a problem if you don't have players.
Keep your players playing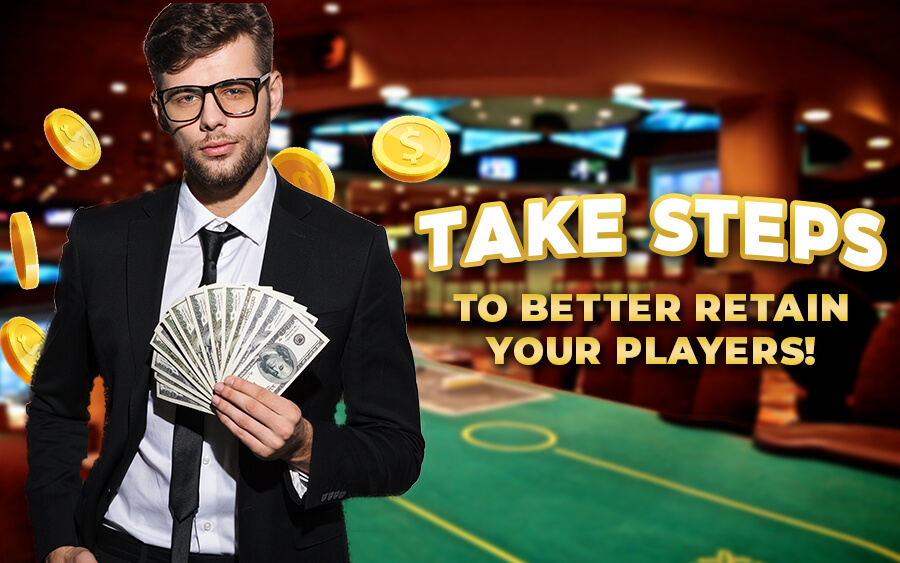 The next important step is to retain your existing customers and urge them to deposit play more. Offer your players a variety of bonuses: reload bonuses, cashback, happy hour, seasonal promos, monthly promos, etc. The more options you offer, the more attractive your online casino becomes for active casino members.
Develop a VIP program that offers incentives to your most loyal players. Have a flexible VIP system with multiple levels, each unlocking certain benefits. Offer tournament activities with cash prizes or free spins for winners. These activities can give your players a breath of fresh air and something new and exciting to do, encouraging them to play more.
You should stay on top of news regarding the casino industry — the latest trends and innovations so that you can adapt and implement them into your own business.
Closing thoughts
Online casinos, especially newly established ones, need a strong playerbase and momentum to stabilize. For that reason, you should apply the best practices in customer attraction and retention in order to make your online casino competitive in the long run. When you use an established white label online casino solution like GamingSoft Global, you free up your focus from developing a robust and reliable software stack for your online casino — so that you can focus on the creative efforts to drive more business and quickly take the first steps in starting a successful online casino!