Email subscriptions remain an essential tool for marketers in all facets of the iGaming, online casino and online gambling business. Your email list is one of the most valuable tools in your marketing strategy toolkit for growing your business.
The rule of thumb for an email list is quality over quantity. A strong mailing list will contain active buyers that will engage with your offerings. According to Mailchimp, the average email open rate in 2019 was around 22%.
This article is a collection of some of our best tips to give you an advantage in growing your email subscription list and boosting your email marketing strategy for your online casino and gambling website.
Use a reliable email marketing service
HubSpot and Mailchimp are two great tools in the world of email subscriptions. Both tools have their pros and cons, but both are effective in developing high-quality marketing emails and building subscription lists.
Give your audience a great offer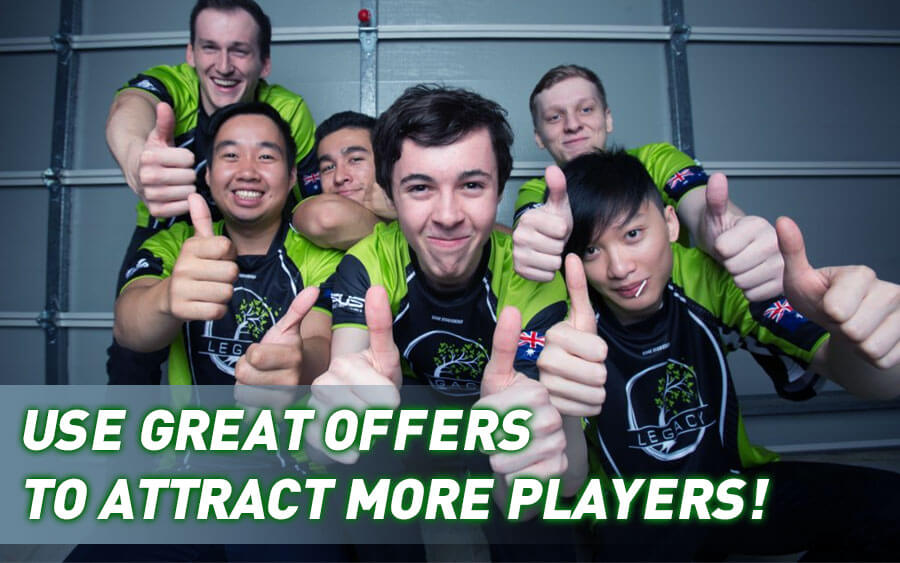 You want to make a tempting offer to your potential subscribers. People are less likely to give out their email addresses these days — your pitch needs to be attractive enough for a lead to provide you with an email address. Our advice is to invest in a good copywriter and experiment with a few different offers that will give you the best conversion rates. All you need is that one good hook to develop your casino player mailing list.
Make sure it is easy to subscribe
No one likes paperwork — and this is the same for signing up to a mailing list. A simple opt-in form will increase your email subscriptions faster. Fewer steps mean that you'll have more opportunities to capture email addresses. A subscription form on your home page is one of the best ways to capture potential customers.
If a lead doesn't land on your homepage then include blog articles and potential links in your headers and footers to capture their email information.
Attract an audience using social networks
Don't be afraid to invite people to subscribe through your social networks. A call to action through Facebook, LinkedIn, Twitter and Instagram is a perfect opportunity to grab potential subscribers to a blog or newsletter. Posting a link to your signup page is an opportunity to speak to an audience that lives on social media.
Have a concise subject line
Great offers are like tweets — catchy and to the point. The simpler the offer, the more likely you can stand out in a cluttered email inbox. Keeping a subscriber engaged is the key to building a long-term relationship. Short simple reminders are often the best.
GamingSoft Global online casino white label and GamingSoft Connect casino API service provide the perfect platform for operators to quickly set up and launch an online casino or sportsbook site — so you can focus on important things like marketing.