PAGCOR — Philippines' online gambling regulator has released the latest news about the online casino industry in the country — they have collected only half the usual regulatory fees from Philippine Offshore Gaming Operators (POGOs), as business slows despite reopening the online iGaming industry back in May 2020.
Regulatory fees collected has halved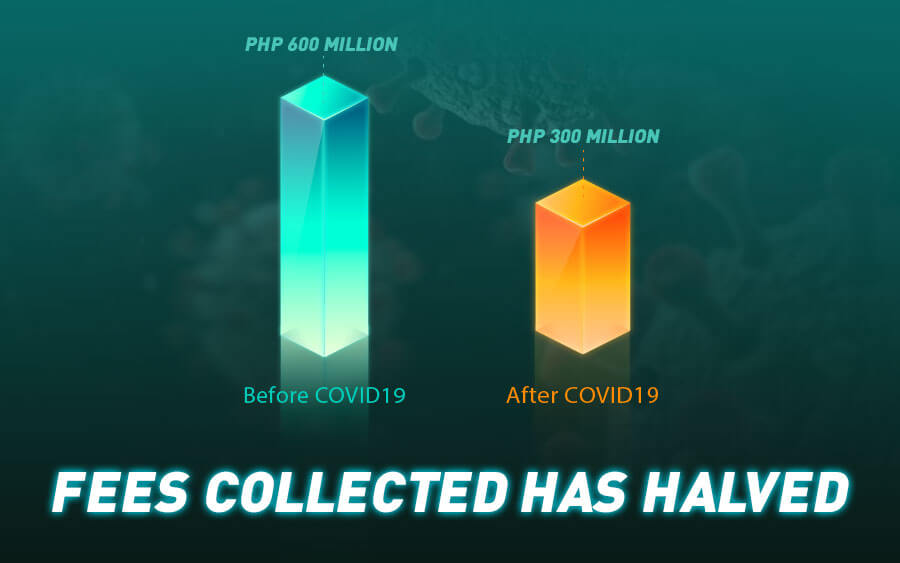 Attorney Jose Tria, PAGCOR's Assistant Vice President has stated that the department had previously collected monthly fees of around PHP 600 million (USD 12.4 million) per month, but the amount in fees collected now is around PHP 300 million (USD 6.2 million), and "should have been lower if not for the minimum guaranteed fees which allows PAGCOR to impose higher regulatory fees than 2% of POGO's GGR".
Many POGOs do not meet reopening requirements
POGOs from the online casino industry in the Philippines were allowed to resume their operations in May 2020 after a seven-week quarantine due to COVID19. However, only 32 of 60 licensed POGOs have been able to meet the requirements to reopen for operations. Furthermore, those which have reopened are only allowed to operate at 30% capacity, following the country's COVID19 regulations. Out of 218 accredited POGO service providers, only 111 are currently active.
More cancellations facing harsher policies
Tria has also stated that out of the 60 licensed POGOs at the start of 2020 — 5 have had their licenses canceled, and 5 more have been suspended. Following that, 42 service providers have requested to cancel their accreditation in response to harsher tax policies and general difficulties in operation over COVID19.
Effects spill over to property market
To compound the issue, it has been reported that there is a significant reduction in office leases in Manila over the recent months as a result of POGOs exiting the country. Colliers, a property consultancy firm, has stated that around 10% of all the leasable office space in Manila was occupied by online gaming firms.